Short dresses
Inevitable piece of clothing in every woman's wardrobe is the Short Dress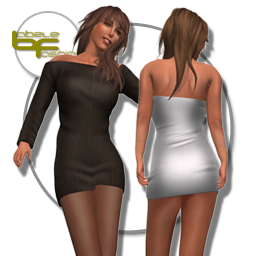 The short dress is a real cult, a garment that can not miss in your wardrobe, fashion and babel we have very many, some very formal, some extremely sensual.
Are you ready for the next Canada Day? This dress could be a perfect choice for you.

Maple leaves and side red stripes for a unforgettable short dress! The Mito Mesh Canada is realized to celebrate the spirit and the pride of the Northern American Ottawa's Country. The dress is c...

A short dress colored in red and white to enhance the Canadian spirit.

A very simple dress, low-cut and sleeveless, short and sexy with red and white colors and a big red leaf in the center. It comes with a pair of white décolleté shoes with the red maple leaf print...

Simple, posh and sexy in the American flag colors.

Although it is a very simple model, simply mesh magnifies the femininity. Here it is presented in the traditional American colors, with white stars on a blue background and red and white stripes. ...

The traditional Babele Fashion one-piece, in the colors of the American flag.

The essential ingredients are: a beach, a lot of malice, and remarkable shapes. Only suitable for beautiful women, bot who is not beautiful on second life? If the next 4th of July you want to hav...

Dress with pride stars and stipes for the 4th july

The best way to have fun is with simplicity. Let's spend some quality time with this beautiful Stars and Stripes dress. It is a light and refined outfit capable to astonish and enchant due to its...

Be the star of the party in Babele's Haifa Cigliege, a suggestive short dress that shows plenty of cleavage. And it comes complete with our sexy Haifa boots, which reach your mid-thigh and are lace...

You're going to look so sexy in Babele's Zipp Minidress that you know someone's going to want to tug on that zipper! The all-mesh outfit comes complete with a pair of add-on sandals for Slink hi...

With its low cut top and very high hemline, the Lorelay Minidress Yellow does lots to show off your cleavage and those sexy long legs! There's a little slit riding up the sides for extra exposure, ...

The strapless Cubo dress wraps around you and is fastened with clasps on the right, leaving ample room to show off your side, hip and thigh! We include add-on shoes for Slink high feet! in the b...