Ripped American T-shirt
To live the independence day without giving up denim.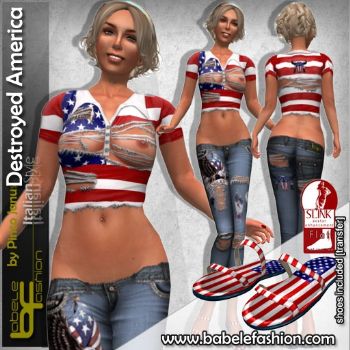 A denim outfit with drop waist jeans and a completely destroyed polo t-shirt .

You can clearly see the breast from the tears of this t-shirt, only to wear shamelessly.

The jeans are full of tears too and with printed United States symbols: the bald eagle and the flag.

Accompanied by a pair of beach America model sandals for slink foot.