Sexy dress America naked back
If you want to impress on the 4th of July, you can do it by wearing this mini dress by Babele Fashion.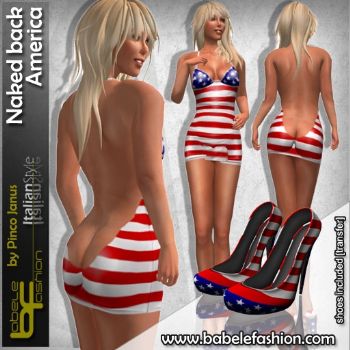 The naked back America, not only is short, low necked and skinny, but it is also made with a wide split that leaves most of your back uncovered.

Characterized by the traditional American colors, with Sars and Stripes, it is one of the most turned out dresses of our collection.

To celebrate the American pride with a little bit of wickedness is the purpose of this short dress.